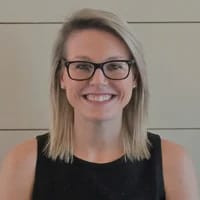 Community Manager
Kara joined the HHHunt Family in February 2015 and never looked back. She graduated from Charleston Southern in 2010 with her bachelor's degree in Biology and dove into the finance world for seven years. She began her journey at Abberly Crossing in Ladson, SC and moved to Greenville to start a new chapter with HHHunt. Kara is very excited to see what Greenville has to offer! In her spare time, she loves to spend time outside and playing with her puppy Kalli!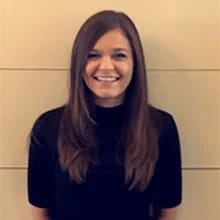 Assistant Community Manager
Haley started her career with HHHunt in November of 2017 with our sister property, Abberly Village, in West Columbia, South Carolina. In August 2019 she moved back home to the upstate and is excited to be near family and to be part of the Abberly Market Point Team! Haley graduated from the University of South Carolina in 2008 with a degree in Psychology. She worked as a paralegal and has been in customer service for over ten years. In her free time, Haley loves hiking, enjoying nature, and connecting with her loved ones.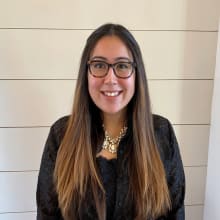 Leasing Consultant
Elizabeth, a native of Long Island, New York, joined the Abberly Market Point team as a Leasing Consultant in February 2020. She has been traveling and working in Customer Service and Sales since 2014 and is thrilled to be part of the HHHunt family and to call Greenville, South Carolina home! In her spare time, Elizabeth enjoys cheering on her favorite team, the New York Rangers, and cooking for loved ones.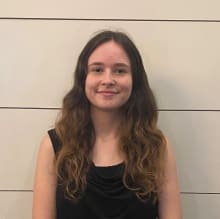 Leasing Consultant
Originally from Lake Station, Indiana, Alexis graduated from Powdersville High School in May 2021 and began her career at HHHunt in October 2021. She has a passion for customer service and sales, which she has worked in since August 2020. In her free time, Alexis enjoys baking, traveling, and outdoor activities such as hiking and sightseeing.
Service Manager
Richard joined HHHunt in November 2017 and has been a great addition to the team. Richard has multiple skill sets that are very beneficial as an HHHunt service team provider. His experience includes eight years in the Property Managements industry, eight years in automotive manufacturing and two years in the IT related field. Richard lives in Taylors and spends his spare time restoring an old home or volunteering in his community.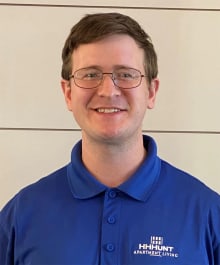 Service Technician
Patrick, a native of Washington state, joined HHHunt in December 2020. He brings to Abberly Market Point a wide array of skills from several different areas of the maintenance industry, including four years in residential electrical, two years in warehouse facilities maintenance, and one year in commercial aviation maintenance. Patrick lives in Greenville and spends his free time bicycling, discovering new hiking trails, and playing with his Australian shepherd, Anora.
Groundskeeper
Keith joined HHHunt as a Groundskeeper in May 2020 and is excited to be part of our team at Abberly Market Point. He has an extensive background working in security and corrections, a career he began in 2005. Keith moved to the upstate in 2015 from Lexington, SC and currently lives in Laurens. He is married and has a son. In his spare time Keith enjoys watching sports, especially football and baseball, outdoor activities, keeping up with current events, going to the beach, traveling, and spending time with family.
Testimonials
I couldnt expect anymore. The management team is cordial and professional and remember me by name. It would be very hard for me to move!
My living experience at Abberly Market Point has been nothing short of amazing. The move-in process was made a breeze by my leasing agent. The apartment home itself is stunning and is worth every penny. I love the amenities and the location as well. I literally have everything that I need nearby.
I enjoy the comfort living. The people are nice and the community is well kept and pet friendly.
Good maintence of grounds. Quick response to home problems. Welcoming attitude in office by staff. Well lit grounds to walk dog at night.
Top notch! Staff made my move from out-of-state seamless and was there to help. Loving the location, nice amenities and bright apartment with a lovely kitchen. Plan to stay for a long time!
I enjoy living at the Abberly. The staff is friendly, the apartment is gorgeous and well priced. The maintenance are very responsive and solves issues quickly. Im very happy that I chose this place.
The leasing agent was very helpful and answered all the questions we had and we appreciate everything they have done for us to help us with the whole process. The community itself seems like it's a very well put together, nicely kept and organized community and I'm so thankful to be apart of it soon!
My wife and I have been here for only 2 weeks. We moved from Bluffton SC. Renting and details were all done via telephone, computer and general technology. Management was great to work with. Kara Morian and her team were great to work with. Very patient, responsive and detail oriented. Very run well operation.
The staff is great! They are always available to assist with questions and open to suggestions. Kudos to the staff!
Excellent and prompt service and resolution to my maintenance requests! Very professional gentleman!
The staff here along with maintenance are very professional. They both worked swiftly and took care of the problem. Great group of people.
I think you all are doing an amazing job social networking! I always no what is going on and was easily able to find what worked best for me through your website when I was deciding on where to live!
It was a risk moving here without physically seeing the apartment but I knew it was the right place because the staff "made it happen" to met our needs even before we signed a lease.
Keep doing what you are doing, you reply to requests very quickly and answer all my questions, other apartment complexes are not as good as you are.
The space is inviting, comfortable and clean. The outside appearance also says a lot about a property.