Our Team
Kara Morian
Kara joined the HHHunt Family in February 2015 and never looked back. She graduated from Charleston Southern in 2010 with her bachelor's degree in Biology and dove into the finance world for seven years. She began her journey at Abberly Crossing in Ladson, SC and moved to Greenville to start a new chapter with HHHunt. Kara is very excited to see what Greenville has to offer! In her spare time, she loves to spend time outside and playing with her puppy Kalli!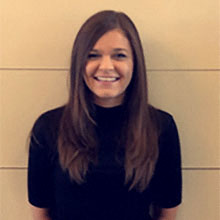 Haley Wines
Assistant Community Manager
Haley started her career with HHHunt in November of 2017 with our sister property, Abberly Village, in West Columbia, South Carolina. In August 2019 she moved back home to the upstate and is excited to be near family and to be part of the Abberly Market Point Team! Haley graduated from the University of South Carolina in 2008 with a degree in Psychology. She worked as a paralegal and has been in customer service for over ten years. In her free time, Haley loves hiking, enjoying nature, and connecting with her loved ones.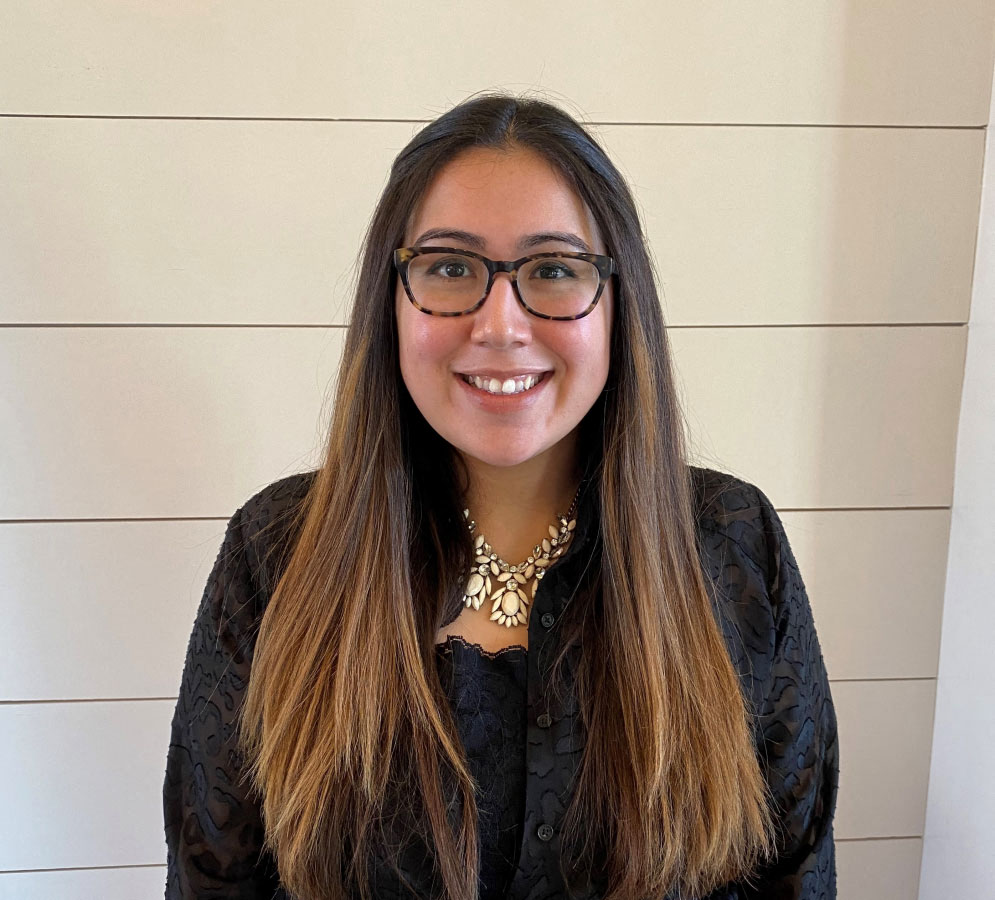 Elizabeth Tellez
Elizabeth, a native of Long Island, New York, joined the Abberly Market Point team as a Leasing Consultant in February 2020. She has been traveling and working in Customer Service and Sales since 2014 and is thrilled to be part of the HHHunt family and to call Greenville, South Carolina home! In her spare time, Elizabeth enjoys cheering on her favorite team, the New York Rangers, and cooking for loved ones.
Richard O'Shields
Richard joined HHHunt in November 2017 and has been a great addition to the team. Richard has multiple skill sets that are very beneficial as an HHHunt service team provider. His experience includes eight years in the Property Managements industry, eight years in automotive manufacturing and two years in the IT related field. Richard lives in Taylors and spends his spare time restoring an old home or volunteering in his community.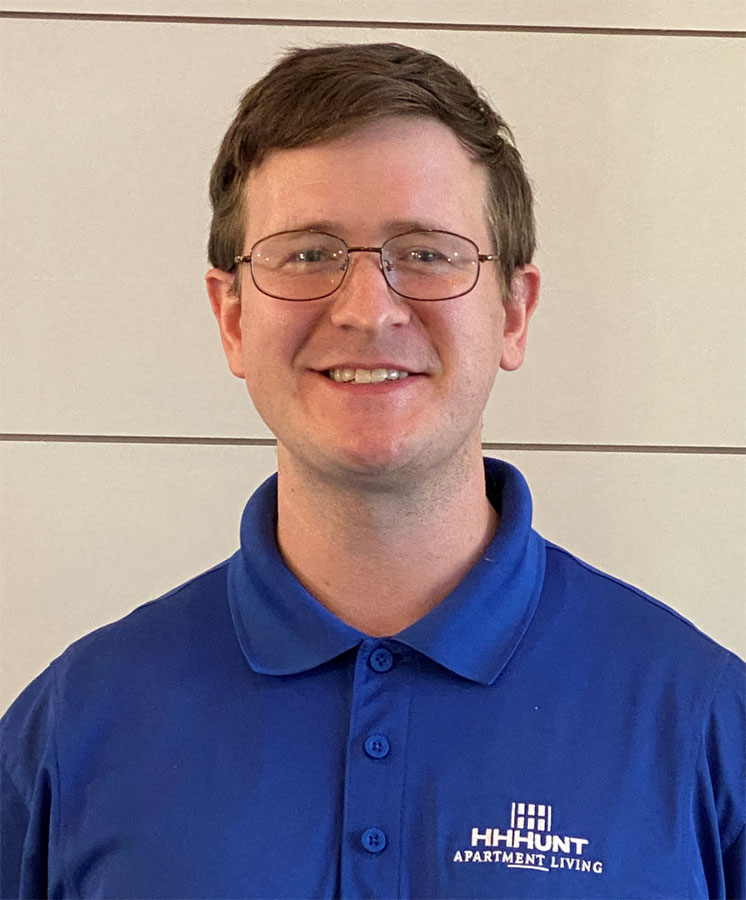 Patrick Smith
Patrick, a native of Washington state, joined HHHunt in December 2020. He brings to Abberly Market Point a wide array of skills from several different areas of the maintenance industry, including four years in residential electrical, two years in warehouse facilities maintenance, and one year in commercial aviation maintenance. Patrick lives in Greenville and spends his free time bicycling, discovering new hiking trails, and playing with his Australian shepherd, Anora.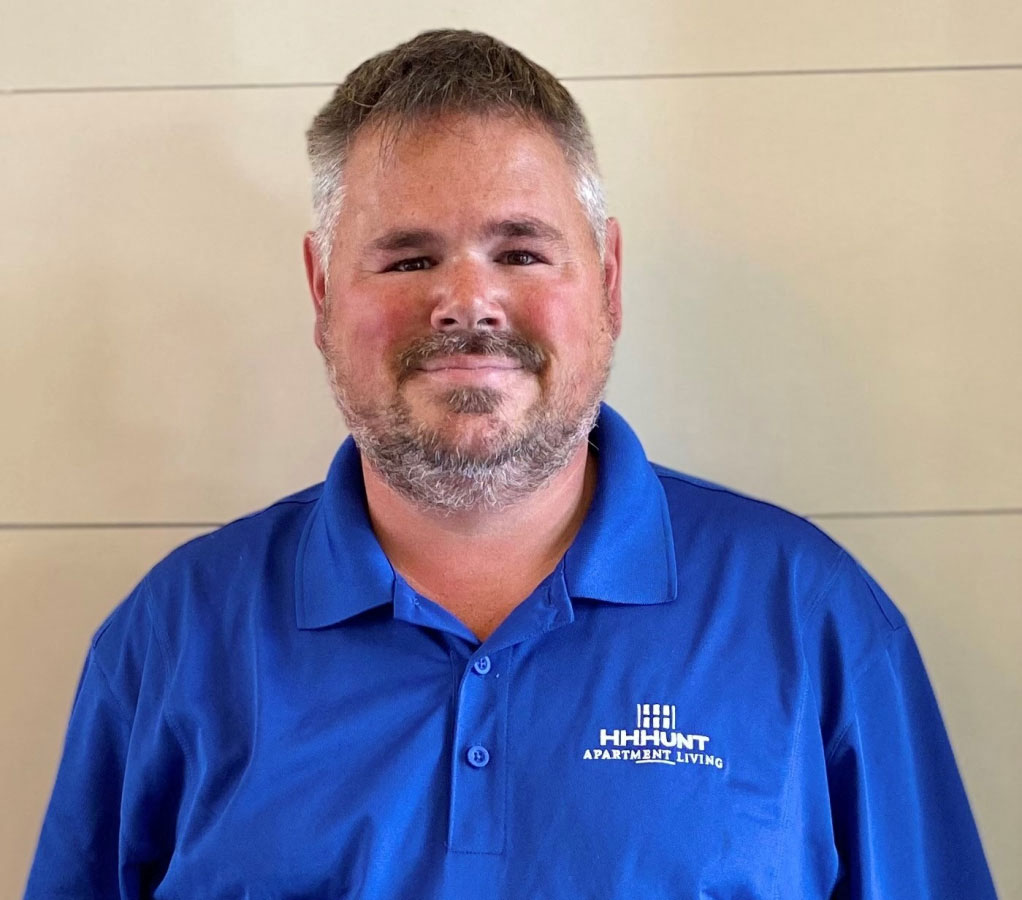 Keith Suarez
Keith joined HHHunt as a Groundskeeper in May 2020 and is excited to be part of our team at Abberly Market Point. He has an extensive background working in security and corrections, a career he began in 2005. Keith moved to the upstate in 2015 from Lexington, SC and currently lives in Laurens. He is married and has a son. In his spare time Keith enjoys watching sports, especially football and baseball, outdoor activities, keeping up with current events, going to the beach, traveling, and spending time with family.